Hand-Finished, White Wooden Frame

BabySquad™ Trimester Photo Frame is a heartwarming classic gift that is hand-crafted in a white, wooden composite frame. This makes a perfect addition to any nursery! 
Dimensions:
The photo frame measures 41cm x 15.5cm. The perfect size for any home!
Unbeatable Quality:

Handcrafted using the finest composite wood and protected by shatter proof acrylic glass, you can be certain that your sonogram photos are kept safely in the frame for years to come!
Versatile Display Options:
Keep these beautiful photos nearby with versatile display options. Keep it at your office desk, hang in the nursery, or anywhere in between!
Bonus Mat Insert: Includes an additional mat insert with the same premium silver foil letter: "Coming Soon, On The Way, Hello World!" 
Choose your favorite design and display it with pride!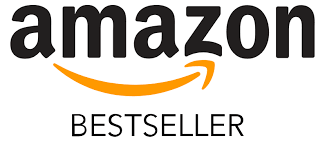 Jade F.
Verified Reviewer
8/20/20
Recommend
I recommend to get this for your baby when he or she is any age before 1. I had a great bonding experience with my little one with this.
James W.
Verified Reviewer
8/11/20
Easy to clean!
I like this one, it's not like the mold that's so hard to clean. You just need to be careful not to smudge though, but they have extra boards for prints in case you need a do-over.
Becky H.
Verified Reviewer
6/8/20
I loved it!
I gave BabySquad™ Photo Frame Kit as a baby shower gift and the couple loved it.
Blair T.
Verified Reviewer
7/2/20
Just Perfect!
I got this for my baby's "picture wall" and even though it's built to be a table top frame, it's easy enough to mount against a wall.
Charles D.
Verified Reviewer
7/1/20
Very Responsive
Got this at a discount and so worth it. They always send you updates and suggestions on where to put it. I just got another promo email and I bought 2 more as reserves for future baby shower gifts.